Why Don Forman Nissan Is Predicting A Brighter Future for the Automotive Industry
Car sales in the U.S. were hit hard in 2020 due to all the unforeseen circumstances created by the pandemic. However, automakers are hoping to bounce back vigorously in 2021. It is still early to forecast sales figures for the present year, and most auto experts are, for the time being, actually staying away from making predictions.
However, we still have one projected figure for 2021—made by Alix Partners, a consultancy firm with a long experience working with various auto industry entities. And their projected estimate is 15.8 million in consumer vehicles (read cars and light/pickup trucks). That is a significant improvement from the 14.5 million sold in 2020 (a 15% drop from 2019), yet still way below the last few years' averages of about 17 million.
Automakers and industry analysts believe that the planned vaccines rollout program will play a key role in deciding how sales pan out, especially in the second half of the year. Many hope that, come spring and summer, sales will increase to a significant amount even if the vaccine program turns out to be a mild success. According to a noted economist, the U.S. economy is expected to reach an inflection point in spring. She added that warmer weather and increasing vaccination rates might play an important part in lifting the consumer sentiment and the job market, and subsequently, a boost in auto sales may well be on the cards.
Many are also optimistic, courtesy of the fact that many Americans haven't faced significant financial difficulties during the pandemic. This is, of course, true for people with higher-paying jobs. They worked from home and kept collecting their paychecks as usual. However, due to movement restrictions, they were made to forego lifestyle expenses such as luxury travel, fine dining, entertainment, and the like. So, there is money to spare, and automakers are counting on this disposable income to boost their sales.
Many major automakers have already rolled out or have plans to introduce various new models to attract the above class of potential buyers. Predictably, given our strong preference for larger vehicles, most new or redesigned models happen to be SUVs. To cite but a single example, Ford has plans to reintroduce Bronco, the car that once happened to be the SUV of choice for many Americans.
Don Forman Nissan Also Forecasts a Brighter Future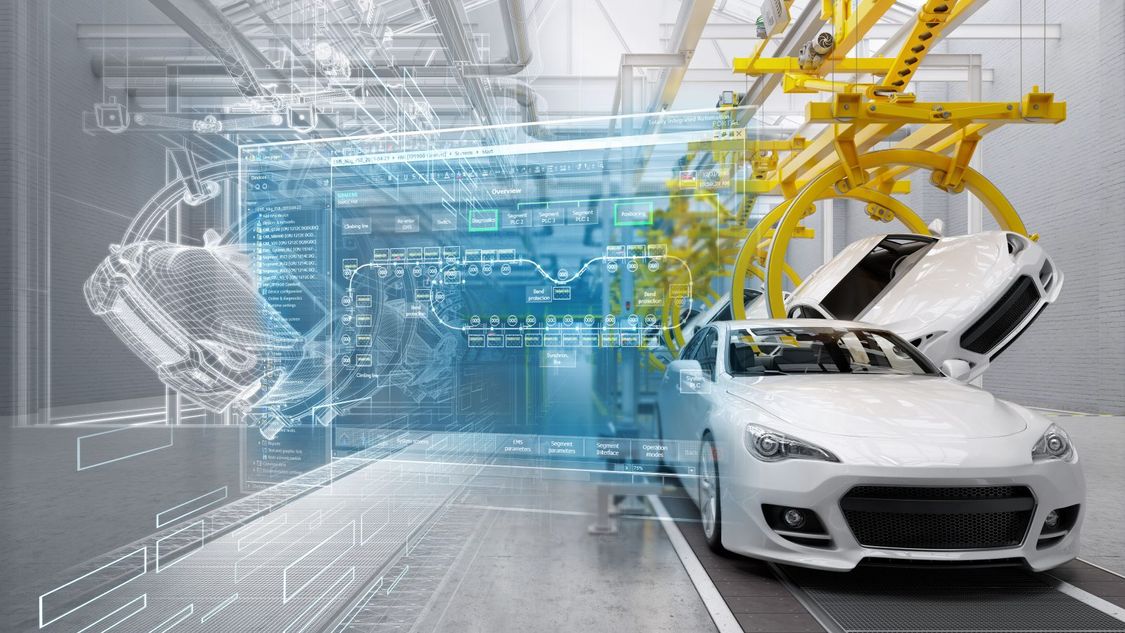 Don Forman's Las Vegas United Nissan dealership Don Forman Automotive weathered the rough waters of the last year significantly better than most car dealerships in the country (many of which had also had to close shop due to the unprecedented scenario). And it is solely thanks to Don's keen business acumen that Don Forman Nissan dealership performed fairly well in 2020.
Don has been involved in various key roles in the auto industry in the last 30 years of his career and is also well-known among his peers as an astute businessman. When Don predicts a revival in auto sales, that is good news for dealerships and automakers alike. Don predicted that if everything goes well (meaning chiefly the planned vaccination campaign), there is no reason why the sales figures should not surpass the Alix's projected figure of 15.8 million. Apart from a successful vaccine rollout, Don Forman Automotive's prediction was based on the aforementioned rollout of new models by different automakers. Finally, he says that even if sales in new cars do not see any significant revival, car dealerships will fare much better than they did in 2020, courtesy of the sales of used cars.
Rachael is a content writer at Pearllemonproperties.com, who has written on a Ultimate Resume Guide, from colored diamonds to SEO software. In her spare time, she enjoys singing, sketching, cooking, and video games.